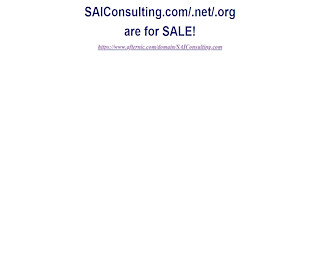 There are many reasons why hiring consultants is a smart move for construction companies. For instance, as a construction business owner, you get an outside and fresh perspective when making major decisions that affect your service delivery and, ultimately, client satisfaction. Experienced consultants already know what solutions work and which ones don't, and that significantly improves your decision-making process. Despite the benefits of seeking consulting services, some contractors shy away due to the cost of enlisting the services of these experts.
However, unknown to many, the residential construction consultant fees are only a fraction of the value these professionals bring to the business. That is if they opt for a top consulting firm like ours. At SAI Consulting, we provide the finest services at an affordable residential construction consultant fee.
The Cost of Residential Construction Consultation
The cost of residential construction consultant services varies depending on the type of project and its duration. There are two main methods of billing utilized by consultants—fee-based and result-based consulting.
Fee-based services are paid for once the work agreed upon in the contract is completed. This is regardless of whether it delivered the expected results or not. Fee-based consulting usually depends on the time the project takes.
The longer the duration that a consultant works with the construction company, the more they'll pay for the services. Companies that opt to pay a fixed residential construction consulting cost do so because it's cheaper than the alternative. But, they should be aware they may end up paying for services that won't benefit them.
On the other hand, the result-based method, albeit typically more expensive, has a lower risk for the client. With this payment model, the consultants are paid based on the outcome of their efforts. In this case, a consulting firm is more motivated to ensure their services deliver successful results.
At SAI Consulting, we offer both payment models but favor the result-based approach where we earn 10 percent of the gross income revenue of our clients. This amount is paid once each gross income milestone is achieved.
The Quality of Services Matters
Industry-wise, many consulting firms charge a percentage of the entire cost of the construction process, which is usually less than 5 percent. If you're searching for low-cost construction consultants, you can opt for those who offer a flat fee for their services.
That said, it's crucial to prioritize quality ahead of cost to make sure your company gains from the partnership. At SAI Consulting, we apply the same effort, knowledge, and skills to all our projects despite the payment method. The only difference being, for our result-based model, we have more time and flexibility to apply our best techniques.
Engage with Seasoned Construction Consultants
If you're wondering about the price of residential construction consulting, we offer competitive rates. At SAI Consulting, we've successfully worked on all sorts of projects for construction companies with varying budgets. As such, we can provide an estimate of how much residential construction consultant fees we'll charge for your business needs. Contact SAI Consulting for the best business process improvement services on the earth: Phone: (904) 273-9840.
SAI Consulting, Inc.
(904) 273-9840
PO Box 1755
Ponte Vedra Beach
FL
32004
View Larger Map